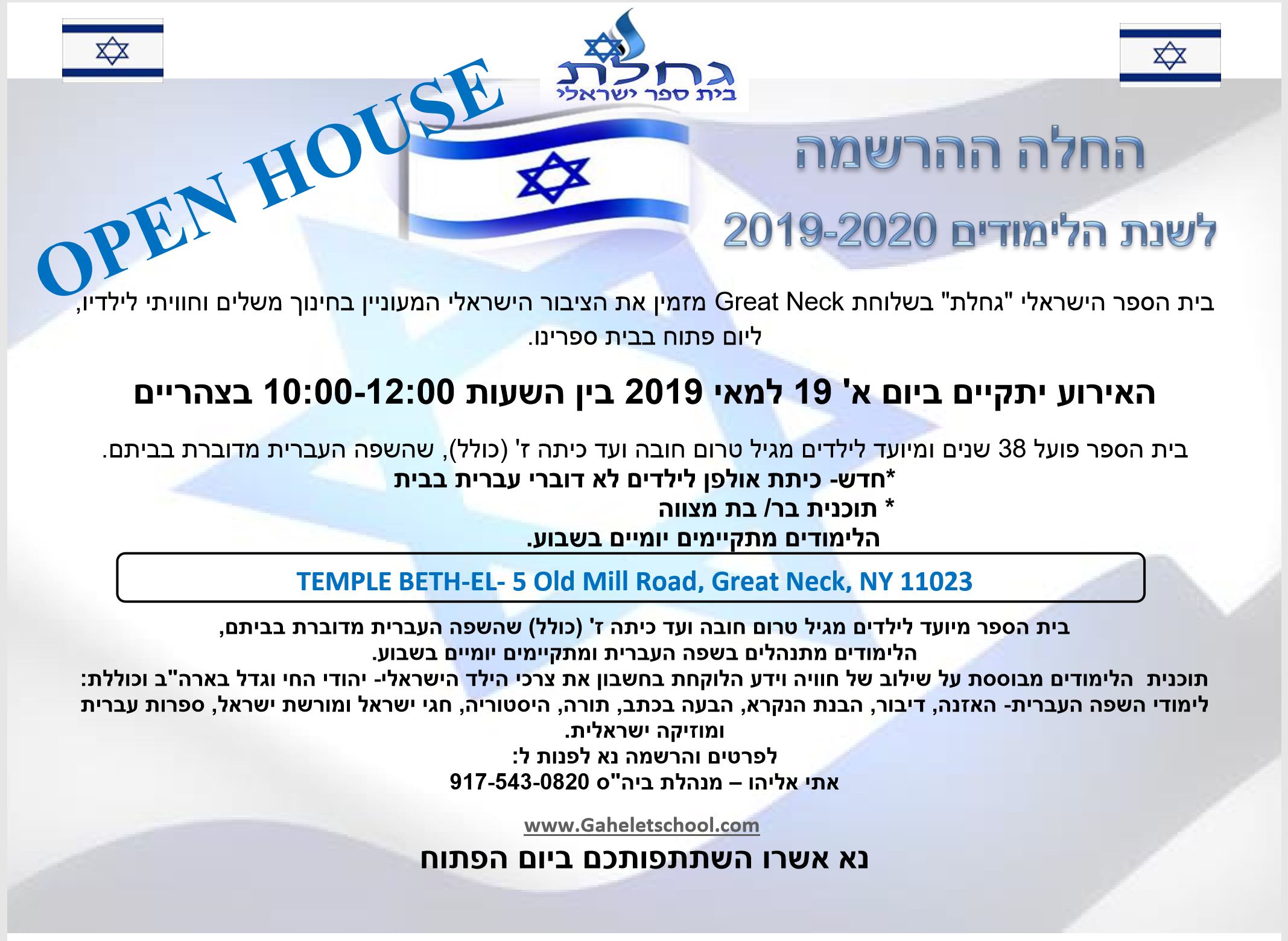 https://www.gahelet.com/wp-content/uploads/2019/04/yom-2.jpg
1559
2135
GaheEyesNet
https://www.gahelet.com/wp-content/uploads/2018/12/logo-2.png
GaheEyesNet
2019-04-09 15:23:28
2019-05-15 19:36:37
יום פתוח 5.19.19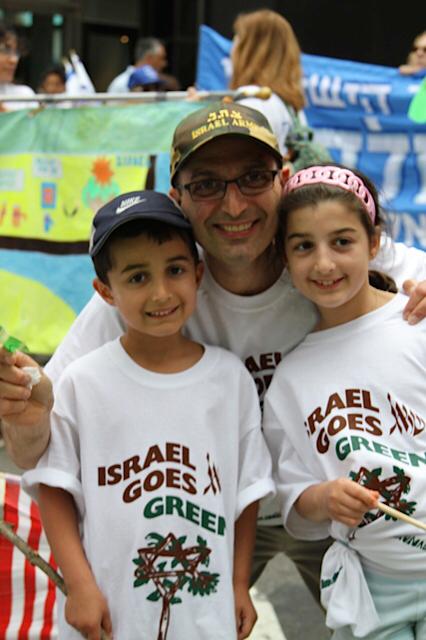 https://www.gahelet.com/wp-content/uploads/2018/11/image123.jpeg
640
426
GaheEyesNet
https://www.gahelet.com/wp-content/uploads/2018/12/logo-2.png
GaheEyesNet
2019-01-23 19:15:48
2019-01-23 19:44:40
המלצות מהורים
The school has been operating for thirty-eight years, with education for the love of Israel, the Hebrew language and the heritage of our people at its center.
The great importance of our school is in helping children and their families maintain their Jewish identity and the warm connection with the land. Learning the Hebrew language and Israeli culture reduces the feeling of disconnection and alienation and opens channels of communication for all of us to Israel.
 There are no words in my mouth to describe to you the magnitude of the pride I feel as I enter the school. The teaching staff, assistants, principal and all volunteers help march the children forward. The children, enough to move between the classes and hear the intensity of reading, singing and writing, fill my heart with warmth. Something wonderful is happening within the walls of the school. Jewish children to Israeli parents often sing "Eli Eli that will never end", salute the nation and its soldiers, continue the same chain that connects them, between their parents' generation and those of their future children.
Dear parents and staff, you have done the unbelievable! Thirty-eight wonderful years of doing that have brought us this far. My thanks are due to you all. Continue to revive and violate the Hebrew language in the Americas. You are the only rare breed of its kind across the continent thanks to your work you will always be a source of imitation and pride for all of us.
"If you will, this is not a legend" (Benjamin Zeev Herzl)
Wishing you a pleasant summer and another 38 years